The upcoming new generation of the Panamera is in the final stages of testing just before its official launch. Engineers are conducting thorough evaluations in and around Barcelona, Spain, to fine-tune the sports saloon. These tests are the culmination of a comprehensive testing process that took place across four continents.
The Panamera has undergone various tests, including high-altitude evaluations in the US to assess drivetrain performance under low-oxygen conditions, as well as testing the engine-cooling system and air conditioning in extreme heat. Scandinavian tests focused on performance in extremely low temperatures, while South Africa's challenging road conditions were used to evaluate the car's capabilities.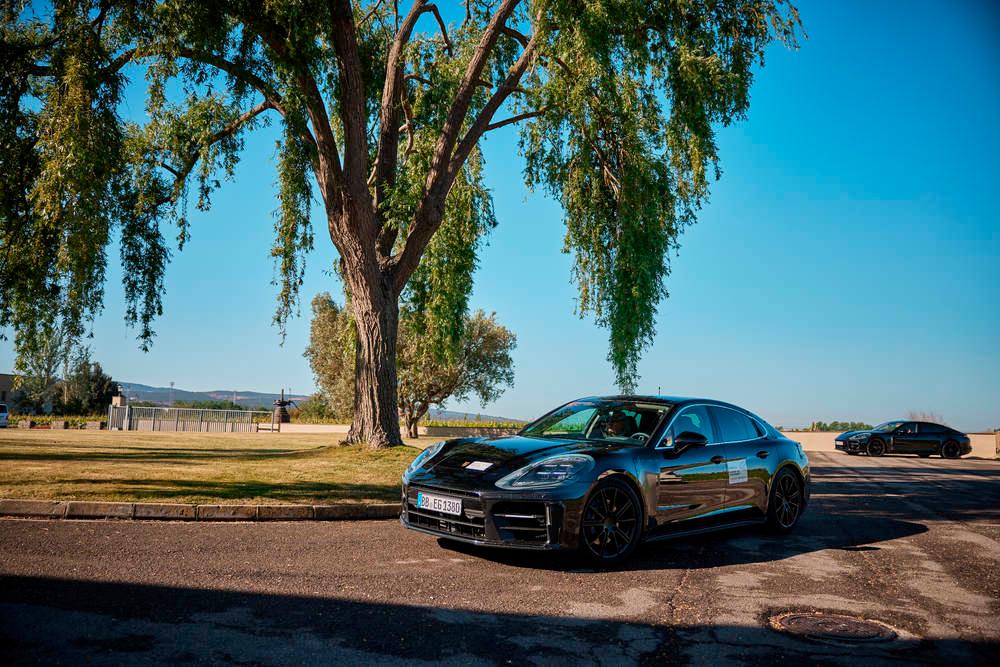 Lastly, in Asian megacities with high humidity and heavy traffic, the Panamera faced demanding stop-and-go conditions. These tests ensure that the new Panamera is ready to deliver top-notch performance and reliability when it hits the market.
The upcoming Panamera model features a significant overhaul of its engine range, emphasizing sustainable drivetrains and improved efficiency. Dr. Thomas Friemuth, head of the Panamera product line, notes that there's a growing demand for E-Hybrid models among customers, with some countries seeing nearly 100% adoption of these hybrids. In response, the new Panamera will introduce a fourth plug-in hybrid variant, enhancing the lineup's versatility.
One of the key improvements across all E-Hybrid models is increased electric performance. The new Panamera E-Hybrids aim to deliver enhanced driving dynamics, extended electric range, and faster charging times. During testing, these models have demonstrated the capability to cover up to 70% more distance on electric power alone compared to their predecessors, marking a significant advancement in electric driving range and efficiency.
The foundation for all E-Hybrid models in the upcoming Panamera is an upgraded electric motor, which is now fully integrated into the transmission housing of the new dual-clutch transmission. This electric motor delivers improved drivetrain performance and energy recuperation compared to its predecessor while maintaining a reduced weight.
It draws power from a high-capacity battery with a significantly larger capacity of 25.9 kWh. To further enhance convenience, an onboard charger with an 11 kW power rating is included, which reduces charging times despite the increased energy storage capacity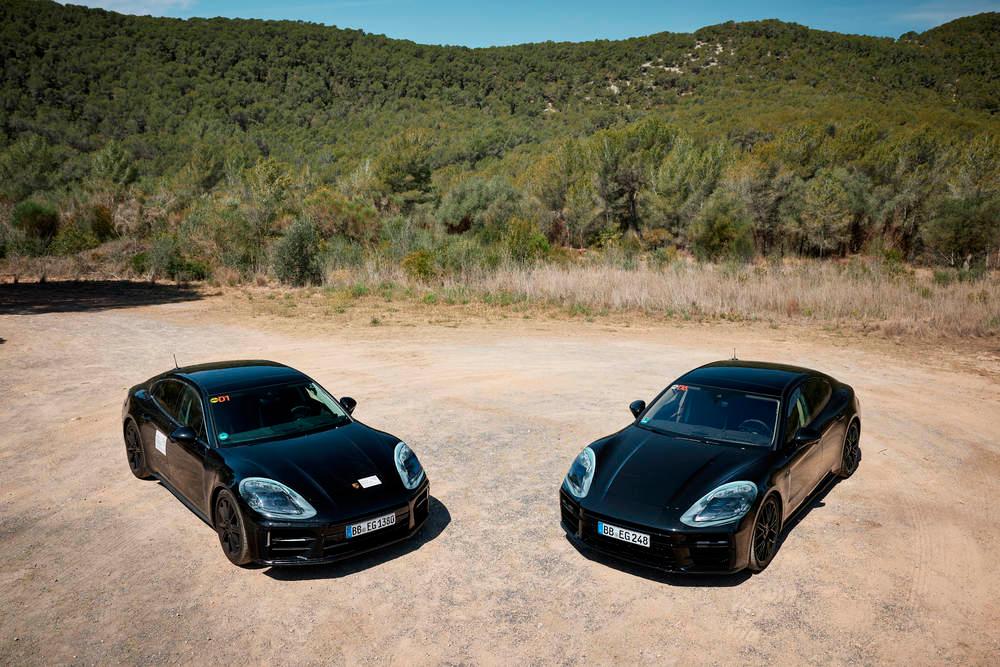 In addition to its extensively updated engine lineup, the new Panamera introduces several other notable enhancements. Notably, it now offers an optional high-end chassis featuring active damper control and a diverse range of additional functions.
The new Panamera comes standard with a semi-active chassis that features new two-valve shock absorbers. These shocks have the capability to independently control the compression and rebound stages, greatly extending the range of chassis tuning options, both in terms of comfort and high-performance settings, within the standard chassis configuration.
The final test drives for the new Panamera are currently underway, allowing Porsche's engineers to make any last-minute adjustments before the car's world premiere. The third generation of this four-door sports car will be unveiled at the Icons of Porsche Festival in Dubai on November 24, 2023.