AGE is no barrier to achieving dreams, as two sisters from Malacca have proven. Despite being in their 50s, they bravely embarked on a new venture during the movement control order (MCO) last year, learning how to run their own online business.
Colleen Tay, 58, and her sibling Karen, 54, can easily hold their own in the kuih business market, having established their own brand on Instagram (@bynonia) in November last year.
They started their business with something that they knew best – making authentic and high quality Nyonya kuih using recipes handed down by their mother.
"We are old-school. Last year, we decided to take a leap of faith to go online with our business, with much encouragement from our daughters. We had a discussion with them about how to set up and market a business online," said Karen, who is a former newspaper employee.
"We realised that technology is important nowadays. Social media platforms like Facebook and Instagram are the perfect mediums for us to sell kuih. I feel the reach is so wide and immense," added Colleen.
By setting up their brand online, the two opened up new marketing avenues for their wide range of traditional homemade kuih.
"Apart from our loyal and regular customers who keep coming back for our kuih, we are able to reach a whole new market that would potentially be untapped without the help of social media," said Colleen, who formerly worked in human resources.
"We had to relearn what we thought we knew about our customer base and look at the bigger picture. We learned to pay special attention to photography, presentation and posting in the best way to attract the right target audience. It was very much a learning process for both of us with the online business," said Karen.
Initially, the younger members of their family helped out with the photographs, but soon, the two took over.
For the love of our mother
Born into a Peranakan (Baba Nyonya) family in Malacca, the sisters learned from their mother, who was known as "the queen of Onde-Onde" and who ran her own humble business selling Nyonya kuih in their home state.
"She was well-known for her authentic Nyonya kuih. Our mother's Onde-Onde was popular in Malacca and she built a name for herself," said Colleen.
Their brand –By Nonia – is named after their 84-year-old mother, Lee Nonia, as a dedication of love.
Nonia, who now lives with Colleen in Subang Jaya, currently supervises the kuih-making process, whenever possible.
Nonia has been making kuih for more than 60 years and had even participated in events to promote traditional Malacca food, while catering for famous hotels.
For the sisters, making kuih means more than just perfecting the taste and following traditions. It is also about the memories shared with their mother as well as keeping her legacy of making kuih alive. They also hope to pass their knowledge to their next generation.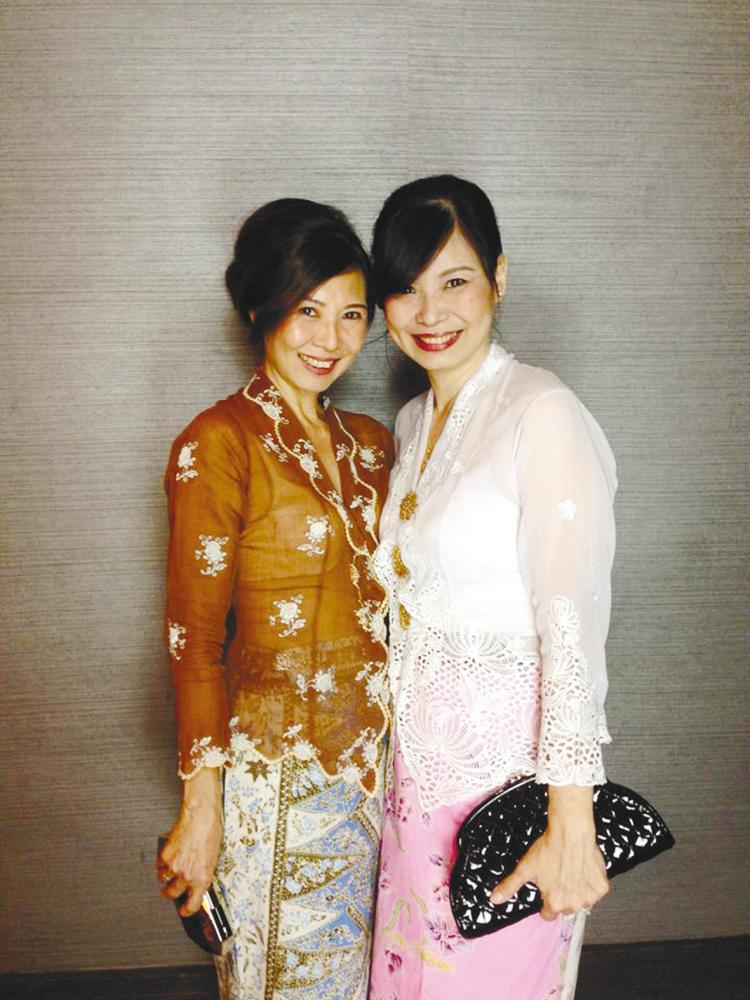 Reminiscing about childhood
"When we were young, our parents sold kuih and we were roped in to make it. We felt it was a chore back then, but we worked very hard," said Karen.
The two, who worked in the corporate world before becoming homemakers, reaped the fruits of their hard work years later.
During the MCO, they revived their passion for making kuih. If the MCO had not been implemented, the two sisters admit that they would not have ventured into the business.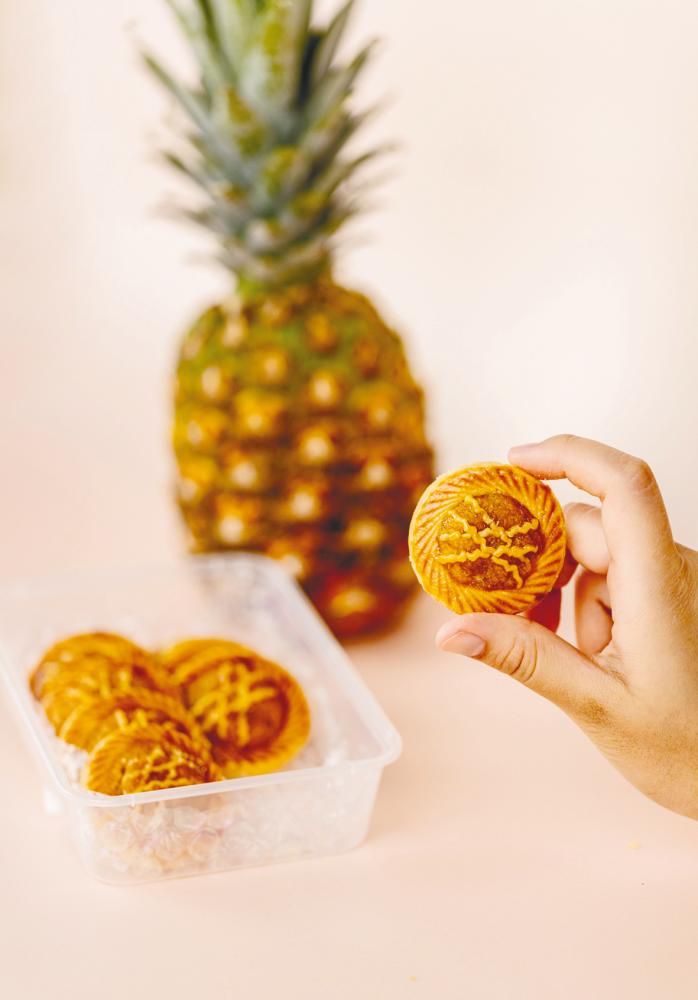 Craving authentic taste
According to Karen, customers who have tasted their kuih praised its "nostalgic taste", as it reminded them of their memories of the good old days, especially those who grew up in Malacca.
"We feel that it is hard to find authentic Nyonya kuih that is also reasonably priced. We are confident that our kuih is top-notch in terms of quality. We do not compromise on taste and use no preservatives. It's all homemade," explained Colleen.
They take pride in their signature kuih, Onde-Onde, made with the recipe handed down by their mother.
Unlike most Onde-Onde that are usually made with grated Gula Melaka filling, their Onde-Onde contains liquid Gula Melaka filling, which is not easy to create.
Colleen said: "Onde-Onde with liquid Gula Melaka filling is hard to do, it takes a lot of skill and years of practice in order to make the perfect kuih.
"Our Onde-Onde is different. The softness of its skin, the popping sensation in the mouth when you bite into it – all add to the experience."
Among the best-sellers are the red tortoise-shaped Angku Kuih, and sweet and sourish Pineapple Tart.
They also sell Kuih Kesui, Kuih Ku, Kuih Ku Itam, Kuih Kochi, Kuih Bijan, Kuih Talam, Sambal Belacan and Nyonya Chang. In the future, they hope to expand into making more varieties of kuih.
On advice to those who want to pursue a dream of running an online business, Karen said: "Believe in your abilities and go for it!"