FASHIONISTAS, get ready to buy fashionable clothes from top Thai fashion brands! Thai fashion designers promoted their unique designs, prints, and fabrics during the VersaThai: Think Fashion. Think Thailand fashion show held at Zepp Kuala Lumpur on Sept 12.
The fashion brands showcased their incredible designs, from evening wear to sustainable materials, captivating viewers with their colours and creativity.
The show featured 10 Thai fashion brands, with more than 80 designer outfits showcased on the runway that night. The brands were categorised into three signature styles:
-> The Dawn of Pride featured contemporary Thai fashion. Fashion labels Mirah, Vertiaire and De Quarr showed their designs inspired by Thai culture and traditional fabrics but with a new and modern approach and design for various occasions.
-> The Shining Happiness featured everyday fashion wear that can be worn on a daily basis for any function. Mira, Varithorn, Siri, and Shu were among the brands displaying their outfits.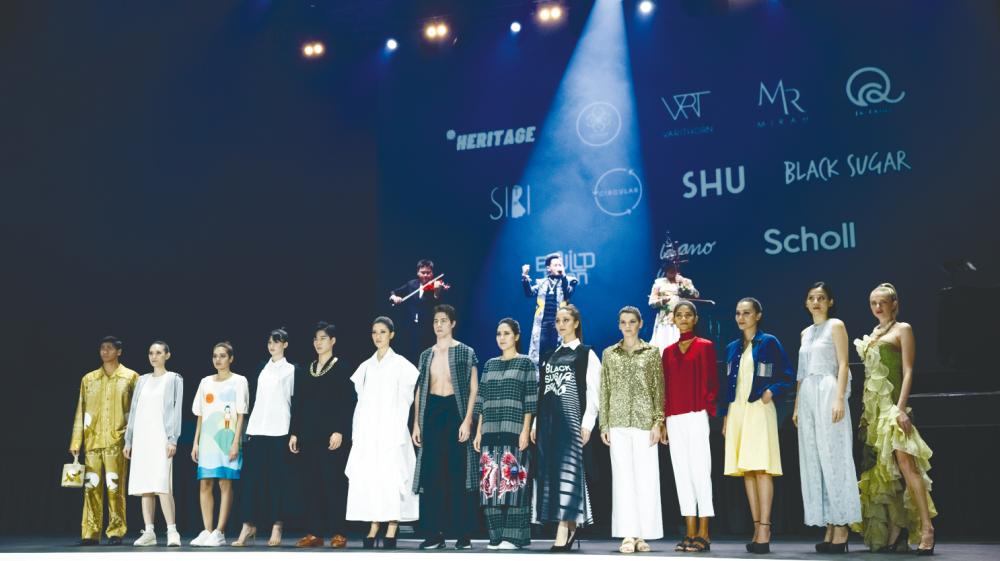 -> The Bright Future featured sustainable fashion. The sustainable clothes are designed, manufactured with the environment in mind while also focusing on making a fashion statement. Bwild Isan and Black Sugar, Yano, SC Grand, and Circular were among the brands that showed their pieces under this category.
The fashion show was amazing, with various brands presenting their best designs; from stunning evening wear to'mix and match' and more! There is one for everyone's fashion sense. Some of the pieces are impressive, particularly dresses, made with traditional Thai materials, such as the Heritage brand, which looked sophisticated with vibrant hues of colours and cuts, layers and vintage waves.
Varithorn brand designs were simple and yet classy with delicate prints in subtle pastel colours on light fabric, while Mirah's bold coloured contemporary dresses were beautiful and timeless, perfect for formal functions or as evening gowns.
The event was organised by Thailand's Department of International Trade Promotion (DITP) and the Royal Thai Embassy in Malaysia, and is meant to provide a platform for Thai designers.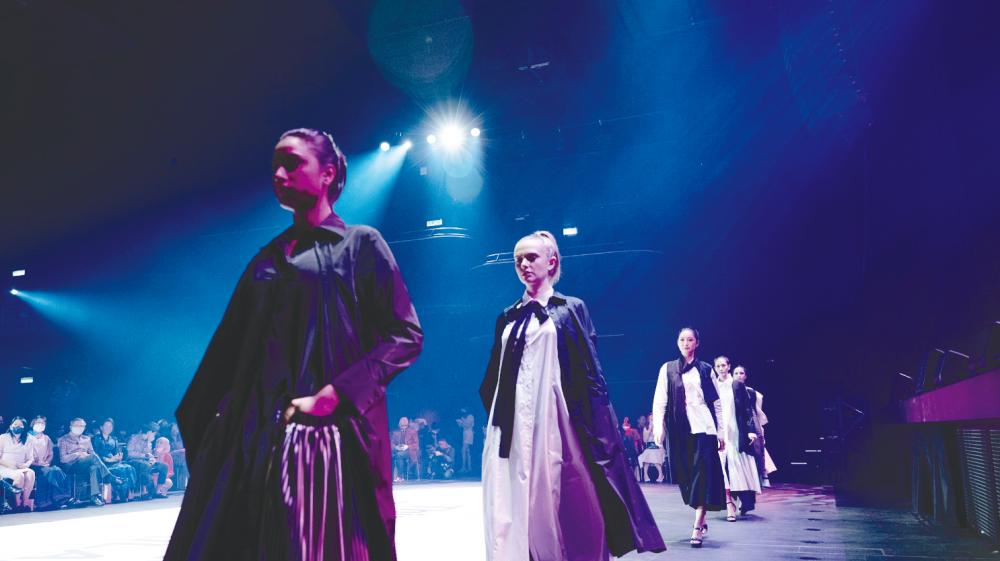 According to DITP's director, Worawan Wanwill, the VersaThai campaign was to display Top Thai Fashion Brands for 2022. He also explained how the word VersaThai was actually derived from the words "versatile" and "Thailand".
Thailand Ambassador Chainarong Keratiyutwong, who launched VersaThai, said the designers were specifically selected as their fashion is inspired by Thai culture and fabrics and able to create inspiration for the current modern lifestyle.
In his speech, he said that their designs, with their very skilled manufacturers, are able to produce high-quality fashion, thus making Thailand a well-renowned country in the fashion world.
"This event would be a perfect platform for Thai designers and manufacturers to network with Malaysian buyers and distributors," added Keratiyutwong.
A networking session was held to provide business opportunities to potential importers and investors, after the fashion show.
The event was graced by popular Thai singer Keng Tachaya Prathumwan, who performed Thai language songs. The night ended on a high note!