MALAYSIA only recently launched its nationwide 5G network in 2021. But in a recently released report, Malaysia has been identified as one of the top performing 5G markets globally.
Released by leading global leader in connectivity intelligence, Ookla, the report stated that Malaysia had outpaced not only its Southeast Asian neighbours but also developed markets, including the UK, Japan and Germany. In September, Malaysia's measured median mobile download speed increased to 61.5Mbps, 2.9 times faster than what was recorded in the same month in 2021.
The journey towards 5G rollout, whose main aim was to centralise infrastructure, promote efficient resource use, cost savings and equitable 5G access across urban and rural landscapes, began in 2021.
That year, the Malaysian government set up Digital Nasional Berhad (DNB) responsible for rolling out a nationwide single wholesale network (SWN) to deliver 5G coverage.
What actually caused this rapid improvement and propelled Malaysia into an era of successful digitalisation?
Covid-19, which brought drastic changes to the way Malaysians lived and worked, transformed the digital landscape and the early days of the movement control order (MCO) saw internet usage soar.
Not only were businesses affected but also schools and universities. The whole education landscape was affected by learning loss for over two years, and it is still recovering slowly.
The silver lining was that the gaps and inadequacies in network coverage, which glaringly showed up during Covid-19 and the MCO both in Peninsular Malaysia as well as Sabah and Sarawak, compelled the government to work fast and accelerate the plan to improve the digital network.
Jendela (2020-2025)
This urgency gave rise to the introduction of the National Digital Infrastructure Plan, also known as Pelan Jalinan Digital Negara (Jendela). In June 2021, a breakthrough came when communication was recognised as a public utility, after water and electricity.
This meant Malaysians could expect that digital connectivity was no longer a dream but a reality, and the need to go to great lengths as many in Sabah, Sarawak and rural areas were forced to do, such as climbing trees and hills to get internet connection, could be a thing of the past.
Malaysia had set itself for success in the digital economy by establishing long term national policies, beginning with the National Broadband Initiative as early as 2010, followed by the 12th Malaysia Plan and the Malaysia Digital Economy Blueprint, both in 2021, the latter envisioning Malaysia becoming the regional lead in digital economy.
The acceleration was also due to another important development.
By 2025, Malaysia's digital economy is forecast to contribute 22.6% to gross domestic product and the creation of 500,000 jobs.
Over the last 25 years since its establishment, the Malaysian Communications and Multimedia Commission (MCMC) has facilitated the regulation of mobile cellular service, gradually transitioning from 3G to 4G and 5G, in line with international standards.
In fact, the planning for 5G started with the formation of the 5G Task force in 2018, and Jendela set the direction for the future, as it was a collaborative plan between industries and the government, to run from 2020 to 2025.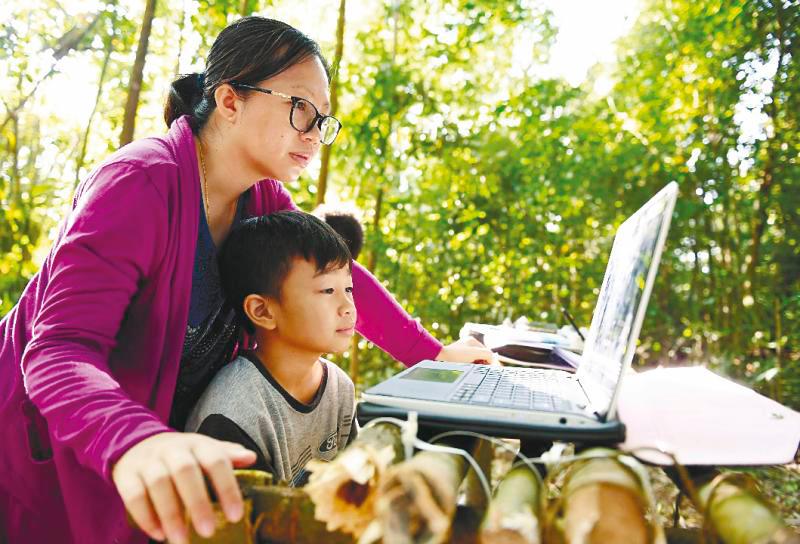 Achievements of Jendela
Malaysians today have access to an average mobile broadband speed of 116.03Mbps, higher than the goal set to be achieved by end of 2022, which was 35Mbps. There has been a rise in 4G population coverage of 96.92% compared with 91.8% during Jendela Phase 1.
SWN levels the playing field
Unlike the 4G era, which followed the conventional approach to network rollout in which individual operators were responsible for establishing their networks separately, the approach for 5G took a different turn.
The SWN concept was by far the most far-reaching, which left its mark on the digital development landscape in Malaysia. In rolling out 5G, instead of mobile network operators (MNO) acting independently in terms of area, it was to be owned and implemented by MNO as a consortium.
This would not only reduce the capital cost of investments but also prevent duplication of infrastructure i.e. in the building of telco towers throughout the country.
DNB therefore serves as a neutral party, responsible for deployment of 5G infrastructure and network nationwide.