KUALA LUMPUR: The Kuala Lumpur Standard Chartered Marathon (KLSCM) 2023 will set the stage for an intense battle between Malaysia's top distance running athletes to lay claim to the Full Marathon Malaysian category title.
Over 40,000 participants will take to Dataran Merdeka throughout the weekend of 30 September and 1 October to take part in this iconic event with its newly minted status as the only race in Malaysia recognised by governing body World Athletics with a Road Race Label.
The 15th edition of KLSCM is expected to see a heated contest in the Men's Full Marathon Malaysian category with four national runners competing for the coveted crown.
Defending champion Poo Vasanthan will be hard pressed to cling on to his title as he faces stiff competition from five-time KLSCM champion in the category, Muhaizar Mohamad, national marathon record-holder Leo Tan Huong Leong and national half marathon record-holder Prabudass Krishnan, who will be making his debut in the category at KLSCM.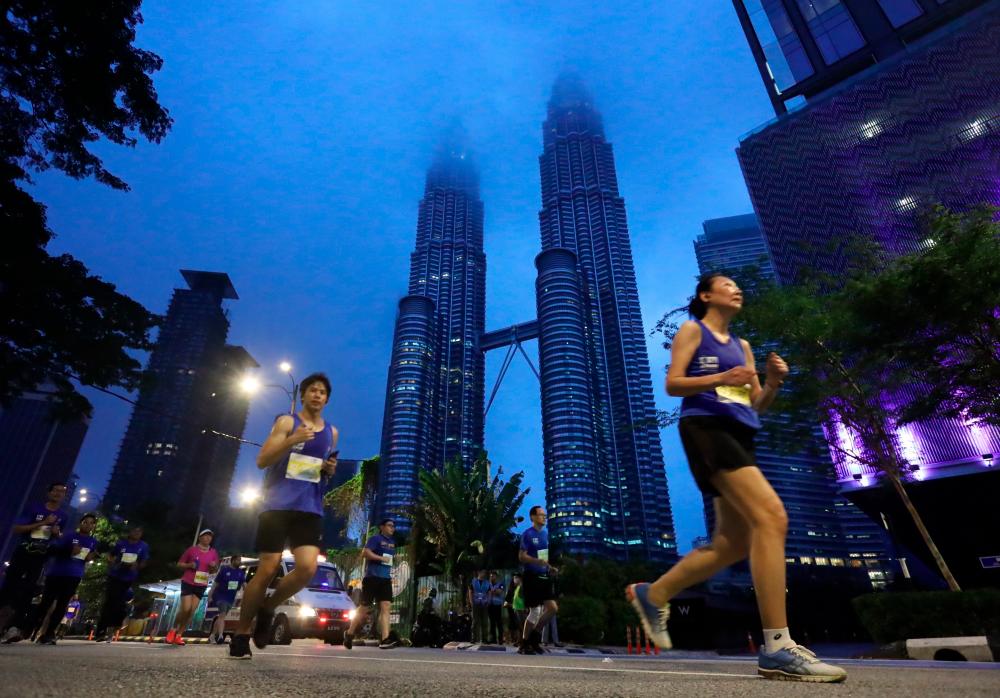 The Full Marathon route this year is similar to the last edition in 2022, incorporating a flatter course compared to previous years, which allows for faster finishing times and a more exciting contest.
"I expect a tough race against these more established runners and I need to make sure that I follow my race strategy down to the last detail if I am to defend my title," said Poo Vasanthan.
"Whatever happens, it is still a privilege to be competing against these runners in an internationally recognised event like KLSCM and I am looking forward to an exciting challenge."
Dirigo Events, the owner and organiser of the multi-award-winning event, is thrilled that these four runners are competing against each other for the first time at the event. "We are anticipating an intense battle between these runners.
"Two of them have won the category before and the other two are national record holders. I think it will come down to the conditions on the day and how well each of them executes their game plan," said Rainer Biemans, Project Director of KLSCM and Director of Dirigo Events.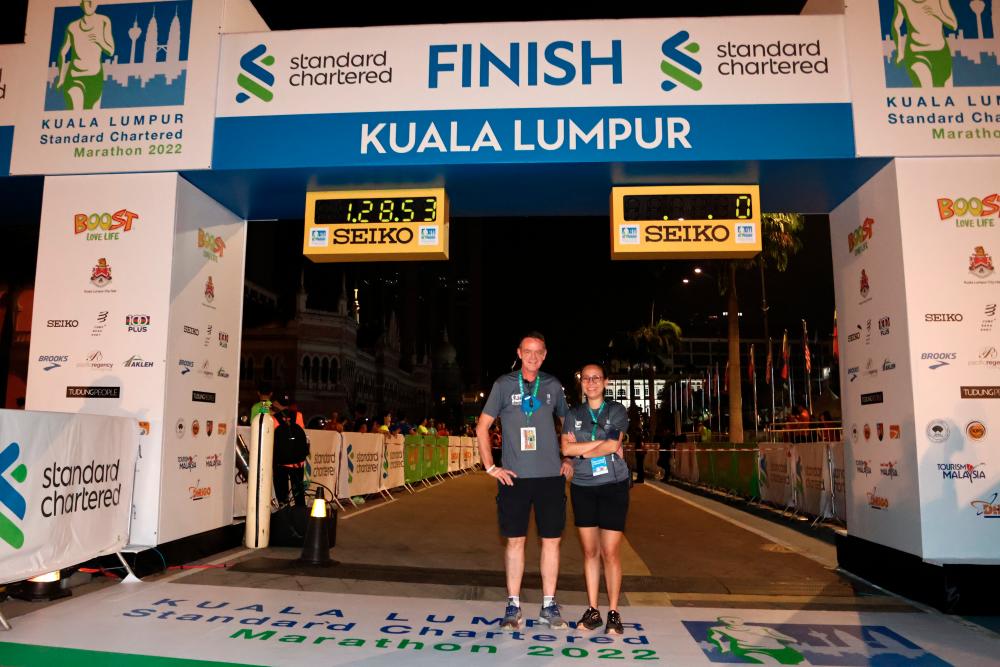 The 15th edition of KLSCM will be the starting point in its sustainability journey and a number of measures will be introduced to make the event more environmentally-friendly. Mass participation events have highresource consumption and being the largest distance running event in the country, the KLSCM organisers want to take the lead in making these events more sustainable moving forward.
"We are excited to be embarking on this journey towards sustainability and we hope the running community will support us, as they always have, in reducing our environmental impact and contributing towards a circular economy that minimises waste," said Rainer Biemans.
"In order for us to operate in the long-term, we have a duty to ensure that our event mitigates our carbon footprint to preserve the environment for future generations," added Rainer.
Being title sponsor for the 15th year, Standard Chartered Malaysia is also a firm believer in the importance of making KLSCM, the premier distance running event in Malaysia, an eco-friendly race by harnessing the power of the marathon to effect positive societal change.
"In alignment with the Bank's own commitment towards our sustainability agenda, we are pleased that the organisers of KLSCM are taking proactive steps to ensure that the event becomes more eco-conscious as we progress," said Mak Joon Nien, CEO of Standard Chartered Malaysia.
"KLSCM affects a wide audience, and this is a great opportunity to raise awareness on how critical it is to be more mindful of our own actions and encourage the community to make informed decisions in reducing our environmental impact," he added.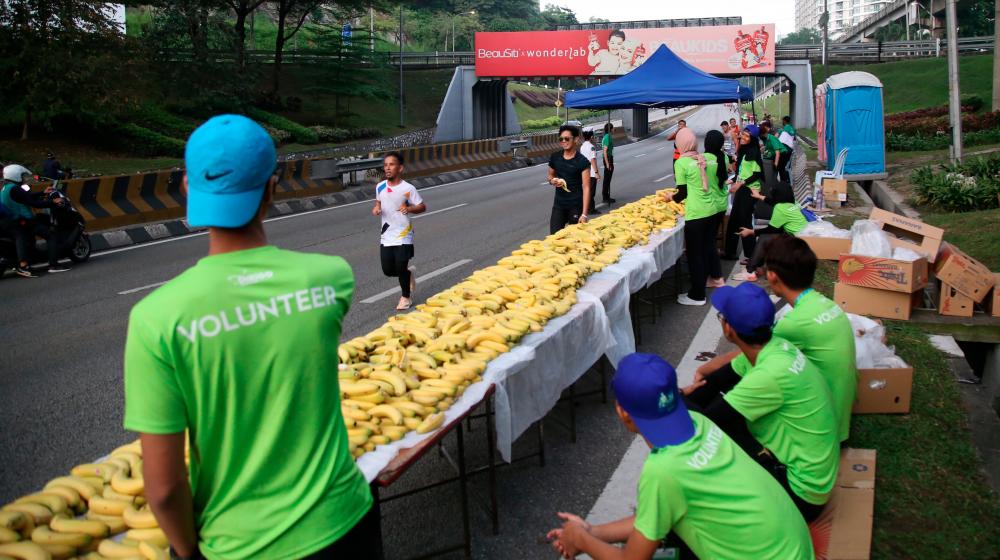 One of the key measures that will be introduced this year is the reduction in the use of paper drinking cups for runners as all water stations will have refillable options and runners will be encouraged to bring their own cups or bottles to refill as they progress on their routes.
To promote this, organisers have been selling KLSCM collectibles in the form of lightweight, collapsible cups and bottles for runners to purchase and use during this race and others that they may be participating in.
The organisers also plan to compost close to 3.5 tonnes of organic waste generated from the enormous amounts of fruits, such as bananas, apples and pears, that are provided to runners during and after the race.
The selection of official apparel partner of KLSCM, UK brand Pressio, was also a conscious decision as this high-performance sports brand is a champion of sustainability as all the garments they produce have been created with the most sustainable materials and technologies, including recycled yarns, non-dying & biodegradation, and complete with traceability.
In fact, 90% of the brand's garments are produced in a solar-powered high-tech factory in Johor. Other measures include the elimination of single use plastics for running bibs and medals, and the continuation of providing free public transport for participants to get to the race and back, in order to reduce greenhouse gas emissions from private cars.
On a more heart-warming note, the 15th anniversary of KLSCM will see the return of the Kids Dash categories after its exclusion from last year's event due to health and safety concerns. The two categories contested, 1km and 2km, will see kids take centre stage on Saturday, Sept 30 in a looped circuit in the vicinity of Dataran
Merdeka.
The Kids Dash is a great spectacle and a fantastic introduction to the competitive world of running for kids, who will have the honour of racing at the historic location, watched by their friends and families.
In celebrating its 15th year, KLSCM will be honouring some of its most loyal participants with Golden Bibs. These exclusive running Bibs will be presented to participants who have finished Full Marathons in 10 prior editions and is a symbol of gratitude from the organisers, as well as recognition of the distinguished status of these runners.
A total of 44 participants will be bestowed this accolade, which also brings other special privileges like VIP access to the Standard Chartered Hospitality marquee and express lanes during the event's Race Entry Pack Collection.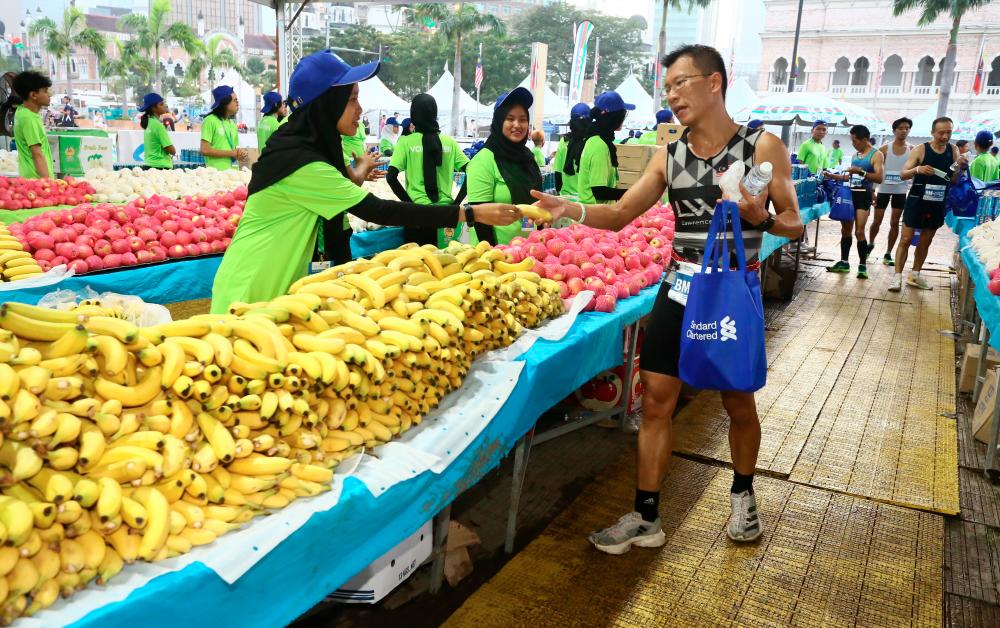 This year also sees the inclusion of two new beneficiaries in KLSCM's Run For A Reason (RFAR) charity initiative, namely Kechara Soup Kitchen (KSK), who serve and provide aid to marginalised communities and the urban poor, and Reef Check Malaysia (RCM), an NGO who monitors the marine health of coral reefs around Malaysia to ensure their sustainability.
They are joined by returning beneficiaries Futuremakers by Standard Chartered, Hospis Malaysia and Dignity for Children Foundation. The RFAR platform allows runners to sign up for the charity of their choice and proceed to raise funds for them by encouraging friends and family to donate to their profile through the KLSCM website.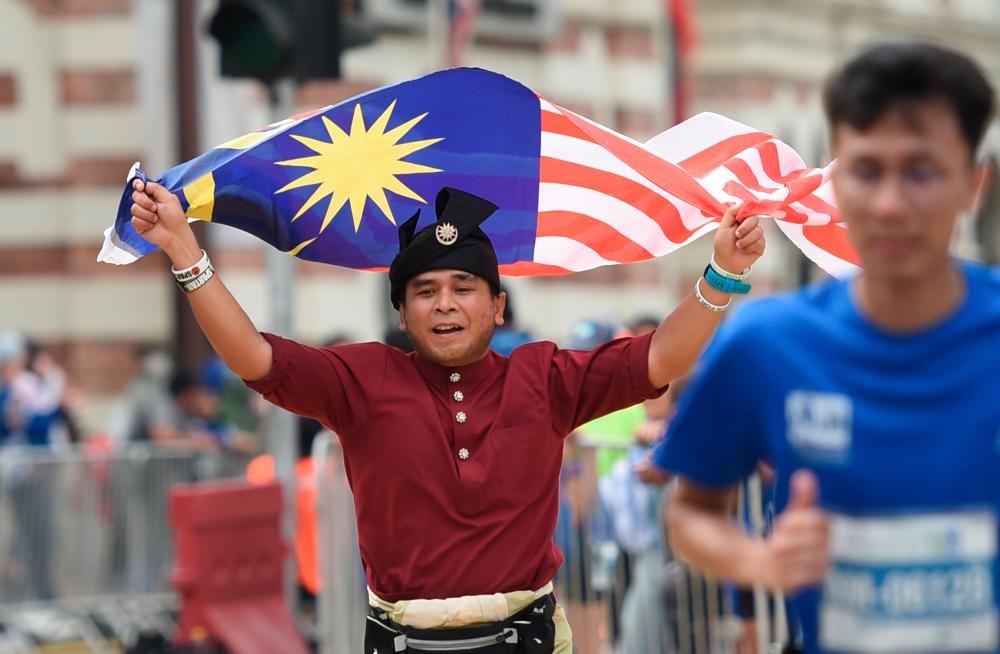 Fundraising closes on 9 October, a little over a week after the event, so there's still ample time to make a donation to your favourite charity by heading on to https://www.kl-marathon.com/charity/run-for-a-reason/runners-profile/2023/.
Apart from title sponsor Standard Chartered Malaysia, KLSCM 2023 will also see the return of Gold Sponsor Boost Juice Malaysia, and official partners Seiko, Brooks, 100 Plus, and TudungPeople, along with new partners Pressio and Tiger Balm.
The event is also supported by venue host DBKL, athletics associations MAF and FTKLAA, Ministry of Youth and Sports, Ministry of Tourism, Arts and Culture and the Kuala Lumpur Traffic Police.