A 22-YEAR-OLD actress and model from Selangor, Kash Bhullar, was crowned Miss Grand Malaysia 2023 in the first-ever pageant held on the opulent cruise ship Genting Dream Cruise on Aug 22.
The beauty, who lights up the stage with her elegance, won the judges hearts with her remarkable personality. She was crowned with a beautiful piece of jewellery – a crown made by Ceres Jewels.
She also won a number of subsidiary titles, including People's Choice, Top Talent and Best in Designer Dress, made by renowned designer Eric Hen.
Kash received a collection of jewellery from Ceres Jewels worth RM25,000 and a cash prize of RM15,000 from LYC Healthcare.
Natalie Ang Ai Dee and Poorani Rajoo were named the first and second runners-up, respectively. Kash will represent Malaysia at Miss Grand International 2023, which will be held on Oct 25 in Vietnam.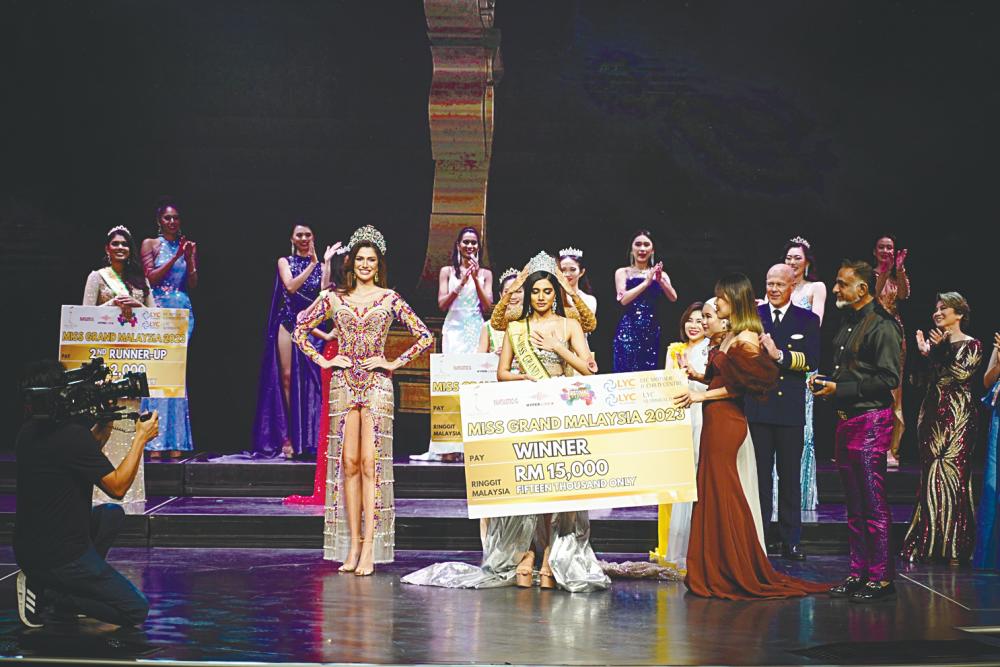 Q: How did you feel when your name was called as the winner of Miss Grand International 2023?
I felt like all my hard work had paid off in an instant. It was different this time around, as I felt very calm when I won, compared with my previous two pageants. I have worked very hard for this and have not given up; hence, I am very grateful for this opportunity given to me and will not let my supporters down.
Q: You were crowned in the middle of the ocean. How was your cruise experience?
The experience was surreal. Malaysia has never crowned a queen on the high seas, and I am honoured to be the first one. To be very honest, it was just a day before we embarked that I realised I was actually on a dream cruise because I was too focused during the competition to even realise that. I always loved the seas; it was amazing to come back to my room and just look at the view before I went to sleep, and every morning when I woke up, it really made me feel calm. It was my first time ever on a cruise, and I will go again.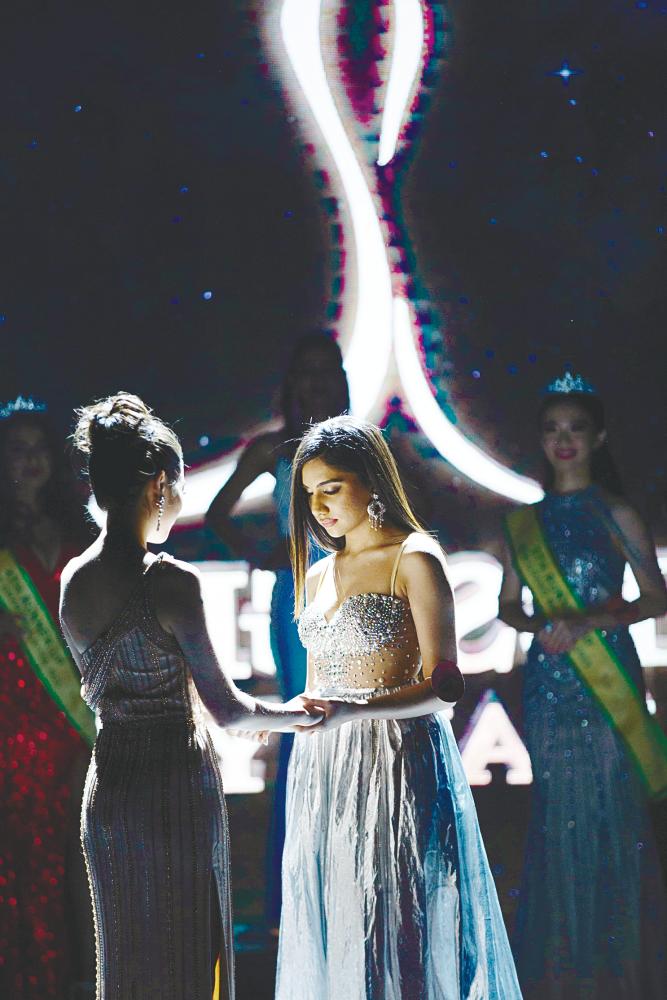 Q: How do you plan to use your platform for causes close to your heart?
Being a strong advocate for women's empowerment since day one, as I grew up with a single mom, I have always used social media as a platform to empower and uplift other women and I want to continue to do that. I believe every woman has a lot to contribute if they are determined to embrace their true self-worth and strengths. I would love to create that safe environment for them by raising awareness and being a spokesperson. My motto in life is "You Do You."
Q: Do you think winning Miss Grand Malaysia will change your life?
It is just not a title for me; it has already changed me a lot as a person. The values I have learned are something that will forever be embedded in me, and they are the legacy I want to leave and be remembered by.
Q: How do you feel about becoming a role model for others?
This has honestly been my favourite part of being a beauty queen and an influencer. From the time I started until today, I have loved that I get to influence the youth to always believe in themselves. The feeling is indescribable when you have young girls say they look up to you. It is truly heartwarming, and I want to do this forever to leave a positive impact.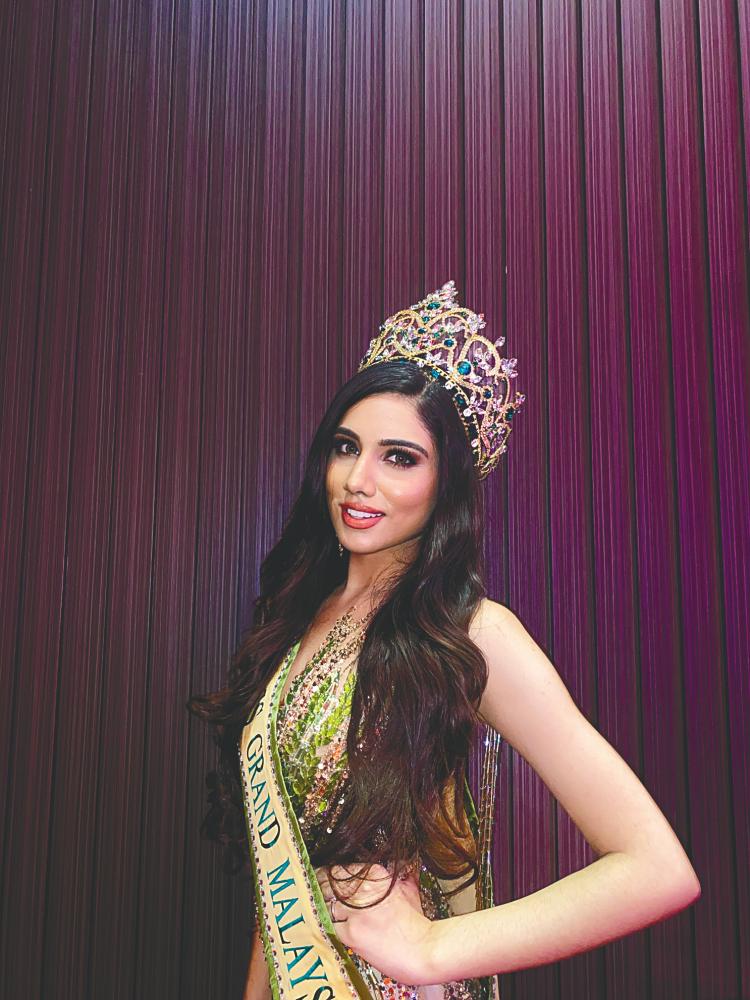 Q: How are you preparing for Miss Grand International 2023 in Vietnam?
It has been crazy because I only have a month or so to prepare for the international stage. I am working on that every single day and not wasting time, as timing is very crucial now. In terms of getting outfits, working out, practicing the catwalk, public speaking and others.
Q: What are you looking forward to in the international pageant in Vietnam?
Everything. I can't believe I will be going on one of the biggest and grandest stages in the world. I can't wait to be on that stage, to meet my sisters from all over the world, to explore Vietnam and to just enjoy this once-in-a-lifetime opportunity for a month. We will be visiting six cities: Hanoi, Da Nang, Ha Long Bay, Hoi An, Hue and Ho Chi Minh City.