A VIDEO of an 'Oyen' limping at Selayang Hospital, in an attempt to seek treatment has captured the attention of netizens on TikTok.
TikTok user, @enoasan2 posted the 47-second video of the adorable stray orange cat wandering about at the accident and emergency section of the hospital.
"Oyen is complaining that his foot is injured and requires help," captioned the video.
The video then shows a nurse who walks by, notices the injured cat and proceeds to offer treatment to the injured feline.
The kitty is then seen with a neatly wrapped bandage around its injured foot as it makes its way out of the hospital post treatment.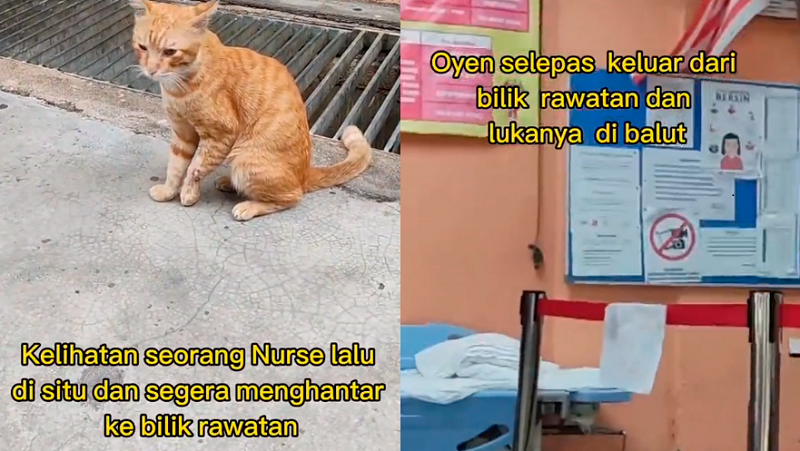 The video ends with the user thanking the nurses of Selayang Hospital for being so compassionate to the injured cat.
Netizens flooded the video with comments on the cat's sympathetic predicament and towards the kind nurses who treated it.
"I can't bear to see cats in such heartbreaking situations. It automatically makes me cry," commented user @ieta.
User @verslavossa commented, "Cats these days are so advanced. They know how to go to the hospital on their own. Thank you to the kind nurse. Hope the kitty gets well soon."
User @cikocheshire meanwhile reassured the worried netizens that the 'Oyen' had been adopted by a kind family.
"There was a kind soul who had adopted the kitty. I did not manage to snap a picture of the lady and her family. I hope everyone keeps them in their prayers for their kindness."