YOUNG adults and teenagers continue to grapple with significant mental health challenges. In observance of World Mental Health Day 2023, students from Asia Pacific University (APU) orchestrated a forum titled "Forging Resilience: Nurturing the Mind and Promoting Mental Well-being in Challenging Circumstances".
Their objective was to raise awareness about maintaining resilience in the face of adversity, dismantling stigmas and advocating for holistic well-being.
Under the theme "Our minds, our rights" for 2023, APU's forum served as a platform for students to acquire knowledge, express their opinions and engage in open dialogues with panel speakers about the daily challenges they confront.
A keynote speaker and lecturer at APU's School of Business, Cynthia Mala Paul, emphasised, "Resilience's foundation lies within our mindset, and cultivating a growth mindset enables us to view challenges as opportunities for personal growth rather than insurmountable obstacles."
She stressed the importance of self-care, particularly during trying times when individuals tend to prioritise external responsibilities. Neglecting self-care can have enduring consequences. She underscored the need to treat self-care as a non-negotiable priority, including practices like regular exercise, sufficient sleep, mindfulness and seeking support when necessary.
Citing a report by the Ministry of Health (MOH) from December 2017, which revealed that one in three adults and 12.1% of children in Malaysia experience mental health issues, she pointed out that these alarming statistics identify poor mental health as the second most significant health concern after heart disease in Malaysia. With the additional mental pressures stemming from the Covid-19 pandemic, these figures have risen, demanding further attention to the mental health issue.
YTL International College of Hotel Management CEO Leong Yin Kit emphasised that young adults must identify their own coping mechanisms to safeguard their mental health. It is crucial to understand and embrace one's unique strengths and qualities.
While technology offers numerous benefits, it also brings negative aspects like cyberbullying, social comparison, and screen addiction, which can lead to depression and even suicide among young adults in the long run.
During the event, students had the opportunity to walk through an "emotion tunnel" where they could express their moments of sadness and happiness by posting pictures. This activity allowed them to find solace and happiness during times of homesickness and reflection.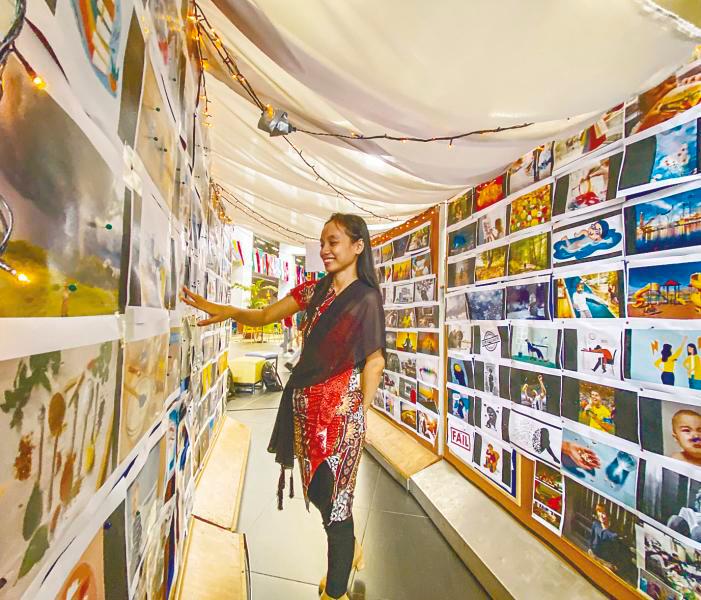 The Make It Right Movement CEO, Brian Lariche, noted that the disabled community faces unique challenges related to mental health due to discrimination and prejudice based on their disabilities, which indirectly affects their income-earning capabilities.
He stressed the importance of having mental health professionals specialising in different disabilities provide adequate support, especially as mental health cases surged during the Covid-19 pandemic.
Author and golf instruction apprentice Fatin Amin shared the message that it is acceptable to fail and crucial to bounce back from failures. She highlighted the multifaceted challenges faced by young adults, including peer pressure and the need to keep up with rapid changes and trends. Fatin emphasised the importance of balancing face-to-face and digital technology to maintain human connections in the digital age.
To raise awareness about the importance of mental health, APU students partnered with the charity NGO Tech Outreach to fundraise for women and children facing daily challenges. They are organising a multicultural walk at Lake Gardens on Nov 5 at 8am.
Those interested in joining can access the event via this link: https://forms.gle/WCwQ4bajUY2YtTfYA.