KUALA LUMPUR: Malaysia's newest city, Subang Jaya, exudes irresistible charm and vibrance with its diverse community.
The city is today one of the most desirable places to live, work and visit, thanks to its many malls and eateries.
The community spirit, coupled with the efforts of its state assemblyman Michelle Ng Mei Sze and the dedication of its residents, has transformed the city into a dynamic one that continues to thrive and evolve.
Ng was elected in the 2018 general election. At just 28 years old, she was one of the youngest candidates to stand for public office in Selangor at the time.
Speaking about the city's success, Ng said one of the key factors is its robust economy.
"Subang Jaya is home to numerous multinational corporations, bustling business districts and a booming entrepreneurship scene.
"Because of this, we have a steady influx of job opportunities, which further attracts local and international talent to the city."
Ng said with its extensive network of highways, efficient public transport systems and modern facilities, the city provides ease of accessibility and convenience for residents and visitors alike.
The city's innovative and well-planned infrastructure also contributes to its growth.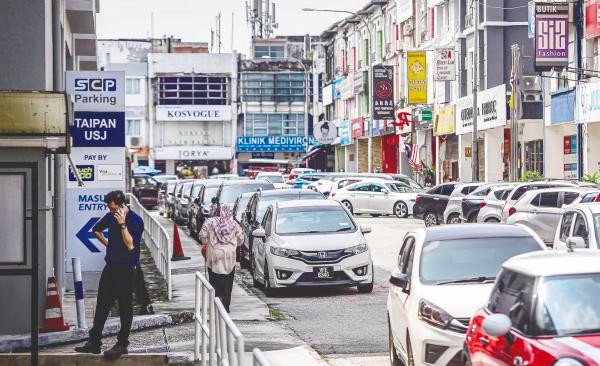 "We take great pride in Subang Jaya's green spaces and commitment to environmental sustainability, which boasts numerous parks, recreational areas, and eco-friendly initiatives that encourage a greener and healthier lifestyle for its residents."
As a result of these elements, Ng said Subang Jaya has become a desirable place to live, work and visit.
However, Ng's journey towards community development has not been without its fair share of challenges.
As she reflected on these, she said: "During the Covid-19 pandemic, like other assemblymen, the team and I faced immense challenges trying to balance public health and safety with the need to effectively represent my constituents.
"It was not an easy time, considering the impact on local businesses and the economy with the imposition of lockdowns, restrictions and punlic safety protocols."
Besides these, the rapid spread of misinformation and conspiracy theories during the pandemic also raised much concern among her constituents.
"My team and I had to combat the spread of false information and ensure that accurate and reliable information was communicated to the community.
"With social distancing measures in place, adapting to the virtual or hybrid methods of engaging with the constituents was particularly challenging.
"The team also struggled with maintaining open lines of communication and holding virtual town hall meetings and public hearings to address concerns and gather feedback," she recalled.
On the economic impact of the pandemic, Ng said it resulted in job losses and financial struggles for many individuals and businesses in her constituency.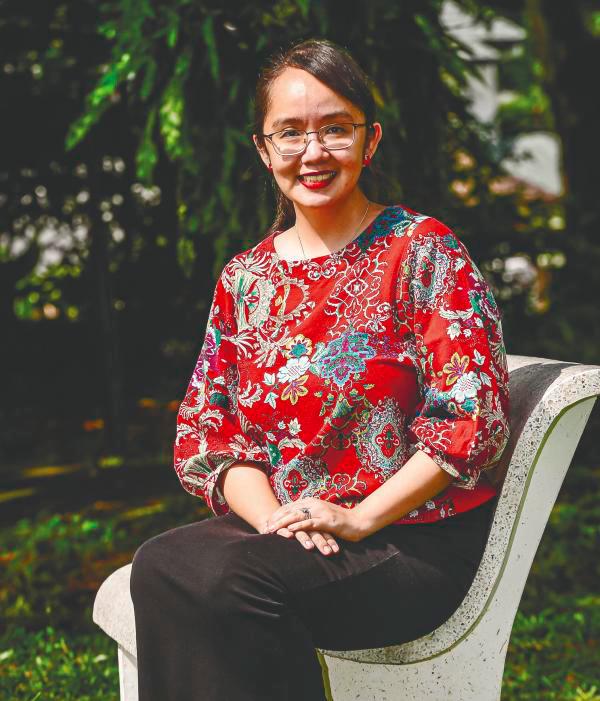 As a result, she had to work hard on advocating and implementing relief measures to support those affected.
Despite the challenges, she said she was grateful to be able to juggle multiple responsibilities and adjust priorities to support her constituents.
"Navigating through the difficult times by balancing emergency response efforts and addressing the psychological toll the pandemic placed on my constituents was challenging as it needed quick decision-making.
"We had to put in place initiatives to support mental health and help individuals cope with the stress and anxiety caused by the Covid crisis.
"But everything turned out well in the end, thanks to the understanding of all parties, especially my constituents who remained patient despite the hardships they faced," Ng said.
She poined out that the city also faced an additional challenge in the form of excessive rainfall, leading to repeated floods.
"USJ1, which is beside the Klang River, was badly affected by the 2021 floods. Excessive rainfall used to happen once in 10 years.
"But now, it is happening every year. Climate change remains an issue that needs to be actively addressed."
Ng said these floods presented numerous challenges to the people. Many lost their homes and were displaced. They were also short of food, had limited resources to fall back on, lacked necessities and suffered emotional trauma.
"My heart went out to those affected by the floods. My team and I were committed to providing relief and support to the affected residents. We had to ensure their safety and well-being.
"Although much progress has been made since then in terms of community development, there are still obstacles to overcome," she said.
However, with unwavering determination and the support of residents, Ng said, Subang Jaya has managed to prevail over all obstacles and flourish into the thriving city that it now is.
On her current challenges, Ng emphasised the need for stakeholder consensus and coordinated action to drive meaningful change in communities.
She said ensuring the long-term sustainability of community projects should be prioritised as this will help secure a lasting impact.
"Through more collaborative efforts, we engaged the community to participate in sustainable initiatives.
"With this, the township will continue to progress and achieve our community development goals."
By focusing on leaving no one behind and creating opportunities for growth and empowerment, Ng said Subang Jaya will continue to thrive and provide a better future for all its residents.