AS the Mid-Autumn Festival quickly approaches, there is a gradual increase in the demand for and purchase of mooncakes.
For those who are not interested in regular mooncakes, here are premium options that will surely make for great gifts as the Mid-Autumn Festival makes landfall at the end of the month.
Timeless Treasures Mooncake collection
Finely crafted and assembled, Lady Yi's Timeless Treasures Mooncake Collection is functionally a lantern, with four compartments containing four hefty mooncakes in assorted flavours.
A fifth (covered) compartment at the bottom houses a CR2032 battery-powered "candle", that when turned on, lights up the entire lantern, bringing its Peranakan-inspired tile motifs to life.
Priced at RM188+ per box, orders can be made online at ladyyisteahouse.oddle.me/en_MY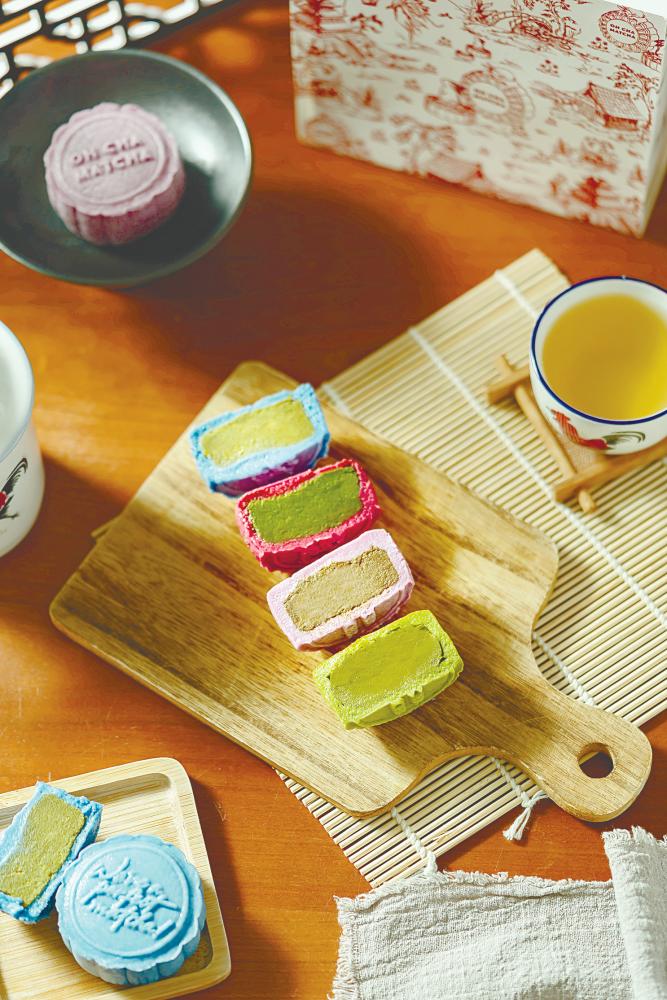 Oh Cha Snow Skin Mooncake
Mooncakes, as delicious as they are, are not exactly healthy. For the health-conscious, Oh Cha's Snow Skin Mooncakes is a great option.
Known for its health-conscious options and exceptional matcha (green tea) creations, Oh Cha Matcha's has brought back its mooncakes for a third year.
Within its Chinese folklore-inspired packaging, four of Oh Cha Matcha's signature mooncakes are housed: Matcha Mung Bean (Matcha Snow Skin), Hojicha Mung Bean (Purple Sweet Potato Snow Skin), Genmaicha Mung Bean (Blue Spirulina Snow Skin) and Gyokuro Mung Bean (Beetroot Snow Skin).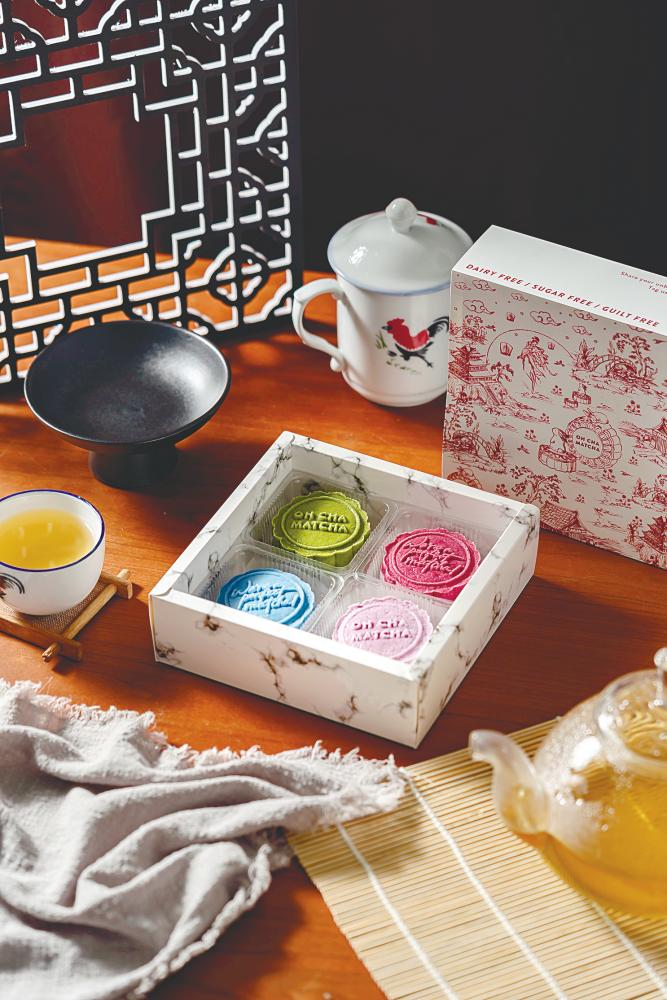 These mooncakes are vegan-friendly, sugar-free via the use of plant-based stevia as a sugar alternative, with no artificial colouring or syrup.
The Snow Skin Mooncake is priced at RM69.90 per box, with limited availability.
Order from ohchamatcha.com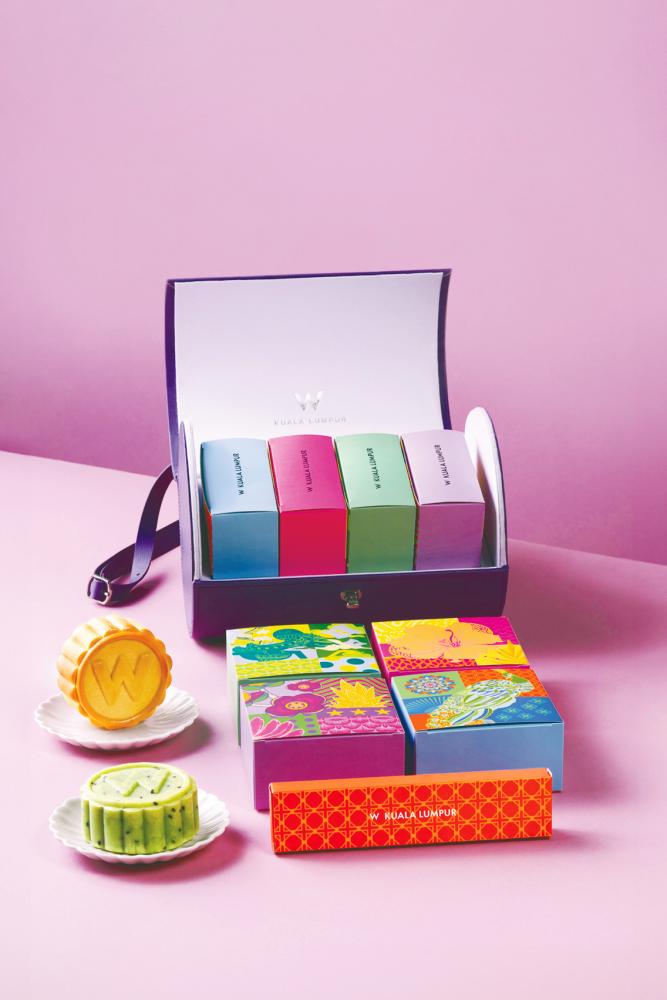 Moonlit Mirage mooncake collection
Somewhat ditching the traditional boxes that mooncakes tend to be packaged in, W Kuala Lumpur's Moonlit Mirage Mooncake Collection will be available in scene-stealing chic bags instead.
The bags will come in two colours, "Iconic Blue" and "Enigmatic Purple", along with four mooncakes packaged within.
Available mooncake flavours are Lotus Seed Paste Double Yolk, Mix Nuts, Red Bean with Tangerine Peel, Pure White Lotus, Black Sesame with Yam Eggsand, Jasmine with Red Dates, Puer with Lychee and Sea Salt Chocolate.
A box of four includes the Limited Edition Moonlit Mirage Collection bag, and these are priced at RM268 nett per box.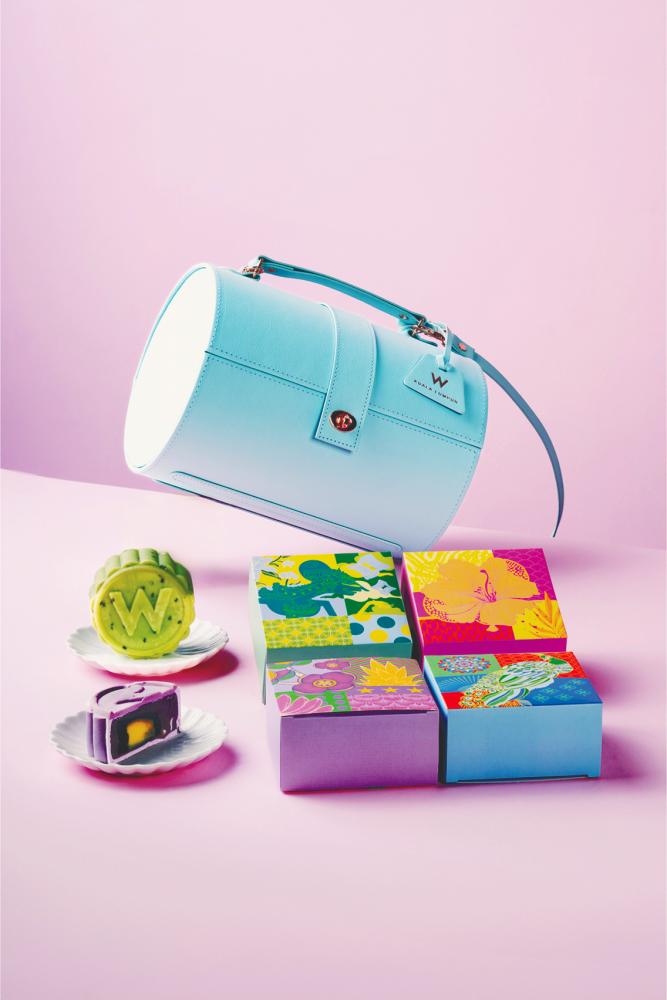 Additionally, there is also the Moonlit Mirage Mixology Kit, which contains a bottle of 200ml Roku Gin, mixers Cherry Yuzu, Osmanthus Elderflower, Kumquat Mandarin and Melon Matcha, a limited edition stirrer and Roku Shot Glass, a recipe and instruction booklet, and of course, two mooncakes.
This is priced at a higher price tag of RM348 nett per box.
Unlike the previous two, the Moonlit Mirage Mooncake Collection can only be bought in-person from these locations:
Ground Floor of W Kuala Lumpur, from July 15 to Sept 29.
Pavilion Kuala Lumpur's Mid-Autumn Festival, from Sept 4 to 29.
Old Wing, Ground Floor Centre Court, One Utama Shopping Mall from Sept 20 to Oct 1.