Management and Science University (MSU) has been ranked Top 50, Top 150, and Top 350 in the Quacquarelli Symonds (QS) World University Rankings (WUR) by Subject 2023.
Receiving rankings in the Arts and Humanities as well as the Social Sciences, MSU is now a World Top 50 University for Hospitality and Leisure Management, a World Top 150 University for Art and Design, and a World Top 350 University for Business and Management Studies.
QS WUR by Subject 2023, comprising five disciplines and 54 areas of study, evaluated 15,700 academic programmes across 1,594 universities in 93 localities worldwide.
Management and Science University (MSU) entered QS Rankings and Ratings in 2016; receiving QS 5 Stars for Teaching, Facilities, Graduate Employability, Social Responsibility, and Inclusiveness in 2017.
MSU was named among the World's Top 50 Under 50 on the inaugural QS list in 2020, as well as Best Newcomer in the University's first-ever inclusion on the QS World University Rankings the previous year.
MSU entered QS WUR by Subject in 2021, ranking Number 1 for Art and Design (Fashion Design) and 11th in Malaysia for Business and Management Studies.
The university's award-winning academic programmes meet the stringent standards of local and international bodies. MSU accreditors include the Malaysian Qualifications Agency (MQA), the United Kingdom's Accreditation Services for International Schools, Colleges & Universities (ASIC), Japan's Alliance on Business Education and Scholarship for Tomorrow (ABEST21), the Netherland's Accreditation Council for Entrepreneurial & Engaged Universities (ACEEU), the United Kingdom's Institute of Biomedical Science (IBMS) as well as Sri Lanka's University Grant Commission (UGC)
As an applied and enterprise university focused to enhance graduate employability, MSU graduate employability currently ranks at 97.5% of its graduates successfully securing employment within six months of their graduation on the Ministry of Higher Education Malaysia (MOHE) tracer study. Also rated by MoHE as SETARA Tier-5 Excellent Status for Emerging University as well as ranked The Most Entrepreneurial Private University in Malaysia.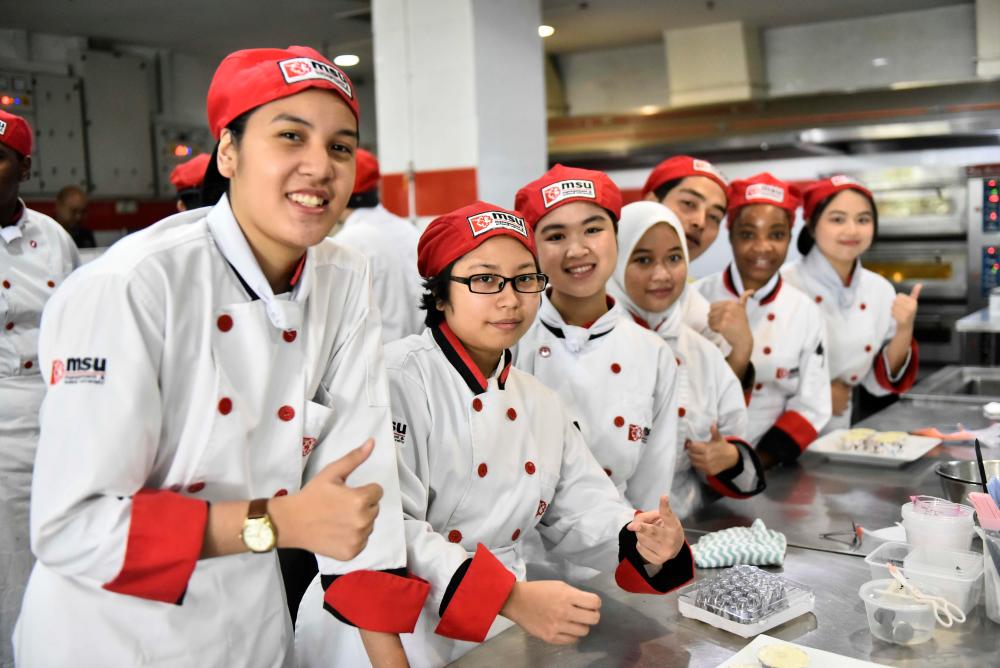 MSU is also the first university recognized outside of Japan by the ABEST21 and the first to be recognized by the ASIC as a Global TVET Model University with Outstanding Leadership in International TVET Education as well as a Fellowship Award for Leadership.
MSU had received the ASIC double awards of Excellence in Quality International Education and Outstanding Contribution to International Education.
MSU International Medical School Bangalore campus is Malaysia's first offshore medical school granted the full 5-year accreditation by the Malaysian Medical Council (MMC), and MSU's MBBS programme is recognized by India's National Medical Commission (NMC), Sri Lanka Medical Council (SLMC) and Maldives Medical and Dental Council (MMDC). The opening of the MSU Medical Centre (MSUMC), has put MSU as the first private university in Malaysia that has its own private specialist hospital
The MSU mission for excellence is benchmarked against internationalization, industry marketability, job creator mindset, community sustainability, research, lifelong learning, and flexible education.
Its highly qualified academics and international visiting professors support a holistic curricular framework that delivers compelling learning experiences. Blending technical vocational education and training (TVET) with traditional academic curricula, MSU enhances competencies with industry internship, community and creative entrepreneurship, as well as global exposure; empowering MSU graduates with the well-roundedness desired and sought after by employers.
Extensive partnerships and collaborations with more than 350 institutions in over 40 countries worldwide provide comprehensive mobility opportunities for all MSU students, enhancing their graduate employability through global exposure through studies and internships abroad.
Management and Science University (MSU) houses the Faculty of Health and Life Sciences, the Faculty of Business Management and Professional Studies, the Faculty of Information Sciences and Engineering, the International Medical School, the School of Pharmacy, the School of Education and Social Sciences, the School of Hospitality and Creative Arts, the School of Graduate Studies, the Graduate School of Management, and the Centre for Fundamental Studies.
In all, as an applied, enterprise, holistic and international university, MSU offers foundation, undergraduate, postgraduate and flexible programmes through an entry system that facilitates admission of students from all walks of life, where it aims to TRANSFORM LIVES and ENRICH FUTURES.