PETALING JAYA: Paving the way for a bright future for students, Jempol member of Parliament (MP) Datuk Shamshulkahar Mohd Deli is also very keen to promote education among his constituents.
Shamshulkahar, who is also the president of Poly-Tech Mara College (KPTM), said he intends to develop a KPTM in Jempol.
By doing so, he believes that more skilled graduates can come from the district.
"I had a discussion on this with Deputy Prime Minister and Rural and Regional Development Minister Datuk Seri Ahmad Zahid Hamidi in Parliament recently.
"He fully supports my educational ideas for Jempol and agrees that they present a pathway to a brighter future for students in the district," he said.
Shamshulkahar said even now, the district has its vibrant and productive workforce, but he wants to make it better.
"Over 82,000 individuals in the district are of working age. They comprise 34,000 young adults and 10,000 senior citizens.
"This demonstrates the dynamic balance between age groups and the opportunities available for personal and professional growth," he said.
With a significant population of Federal Land Development Authority (Felda) settlers, Shamshulkahar said it is important to look after them as they contribute significantly to the district's economy and the country's gross domestic product.
Recognising this, Shamshulkahar proposed during the Budget 2024 debate to increase the minimum monthly income for Felda settlers from RM1,200 to RM1,500, to help contain the rising cost of living.
"Unlike other farming and commodity agencies, Felda settlers bear the full cost of fertilisers, which amounts to an average of RM8,500 annually.
"Hence, I have also proposed that the government consider providing at least 30% in fertiliser subsidies to Felda settlers," he stressed.
Ensuring adequate housing for the new generation of Felda settlers, Shamshulkahar said, is another crucial issue that needs to be addressed.
"Recognising that many of them lack a stable income, I fully support Felda's initiative to provide empty land plots for them to build their houses.
"However, I believe that further support is necessary and have proposed that the government offer housing loans and financing facilities so that they can realise their dream of owning a home in Felda areas."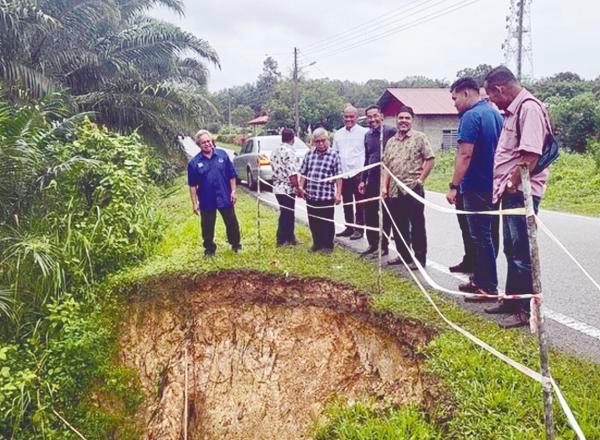 Shamshulkahar, who is from Umno, also raised in Parliament his concern over the dilapidated staff houses in Felda settlements.
"With over 2,000 staff houses built between 1959 and 2014, many of them have deteriorated, posing safety concerns for Felda staff.
"Recognising the importance of providing comfortable and modern facilities for them, I suggested that the government replace the old houses with new ones to ensure their well-being and productivity," he said.
Shamshulkahar's relentless efforts demonstrate his commitment to championing the needs and concerns of the Felda community in Jempol.
Through his various proposals for the betterment of Felda settlers, he aims to improve their quality of life.
"I hope to secure the attention and support of the government in addressing these pressing issues and ensuring the overall well-being and comfort of the community in Jempol, particularly Felda settlers."
Calling Jempol much more than just a district in Malaysia. he said it is a haven for peace and harmony, and a diverse community that embraces its cultural roots.
"Whether you are seeking an adventure in nature or a cultural immersion, Jempol has something to offer everyone.
"I will always be committed to serving the local community and ensuring their way of life and living standards advance in tandem with the rest of the country."